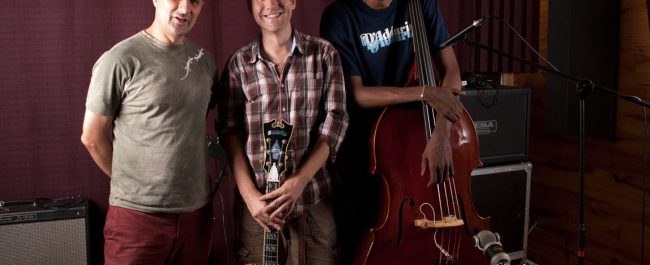 New album of Albert Vila as leader with Jorge Rossy and Reinier Elizarde
The mixing of what will be the third album of Albert Vila as leader has just started , this time it will be a guitar trio album where he will play jazz standards together with Jorge Rossy on drums and Elizarde Reinier on the bass.
The album was recorded in August 2011 in Barcelona and contains seven songs and one own composition, among the standards we will find well known songs of Bill Evans, John Coltrane and Cole Porter.
Michael Perez Cisneros is the person who will be encharged of mixing the album, wich will be released during 2012.
"The guitar trio has always been a big challenge for me, and the fact of finally doing it being sorrounded by such a rhythm section, has been in short," a dream coming true"" (Albert Vila).